Our state of the art heated, 8'x16' swim spa from  has adjustable swim jets for resistant swimming and great treatments. The buoyancy of the water reduces strain on your dog's joints, for pain free exercise while building muscle mass. By varying the swim jet speed, we can change the current and give your dog the pace he or she needs. Your dog will always wear a flotation device and we will be in the water with your dog at all times. The Crystal Zone Water Management System uses an ozone injector to mix ozone with spa water providing cleaner water with minimal chemicals.
Hydrotherapy allows your dog to recover more quickly after an orthopedic injury and surgery or a neurological condition.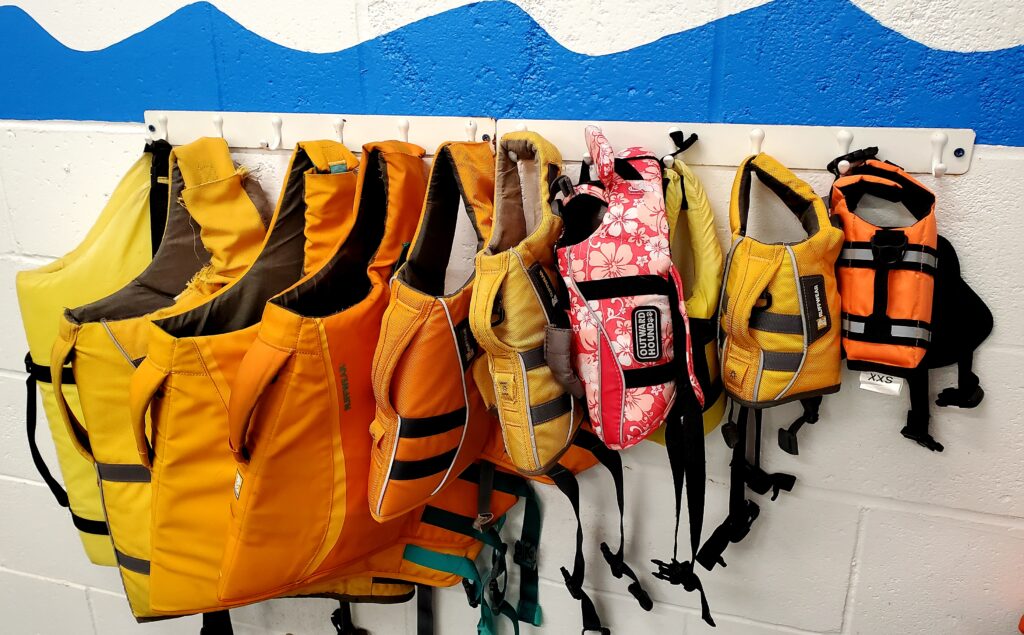 Our Treatments are excellent for...
Pre- and Post Orthopedic Surgery
Total Hip Replacement
Cranial Cruciate Ligament Repair
Traditional and TPLO Procedures
Spinal Cord Injuries
Shoulder and Elbow Injuries
Ligament and Tendon Injuries
Osteoarthritis
Fractures
Neurological stroke
Degenerative Myelopathy
Canine Hip and Elbow Dysplasia
More Videos available under the "Swim Team" link above
We provide one on one personal care for your dog from the time they come in to the time they leave. We've had great success with dogs that do not like the water – some of them have even gone on to become enthusiastic swimmers themselves!
It's important to note that a referral from your veterinarian is required prior to starting canine rehabilitation. Click the Contact Us link (above) to download our Veterinary Referral Form.