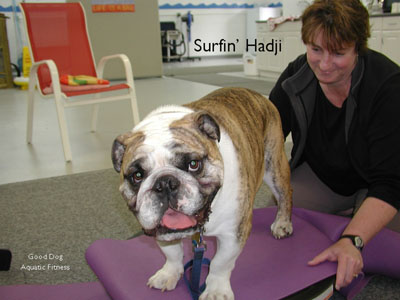 After the initial consultation, a specialized exercise program (in addition to the therapeutic pool) is tailored to your dog. This will achieve the optimal results of re-using the affected limb more quickly and with more confidence, regain muscle strength, and return to their "pack."

Your dog will be trained in specific exercises and activities in a positive manner and in a friendly, safe and clean facility.

Please note that a referral from your veterinarian is required prior to starting canine rehabilitation.
Balance and Gait Retraining
We use a number of balance and agility training devices in our center to achieve maximum results. We use compassionate positive reinforcement methods in all of our treatments to get your dog back on his or her paws sooner.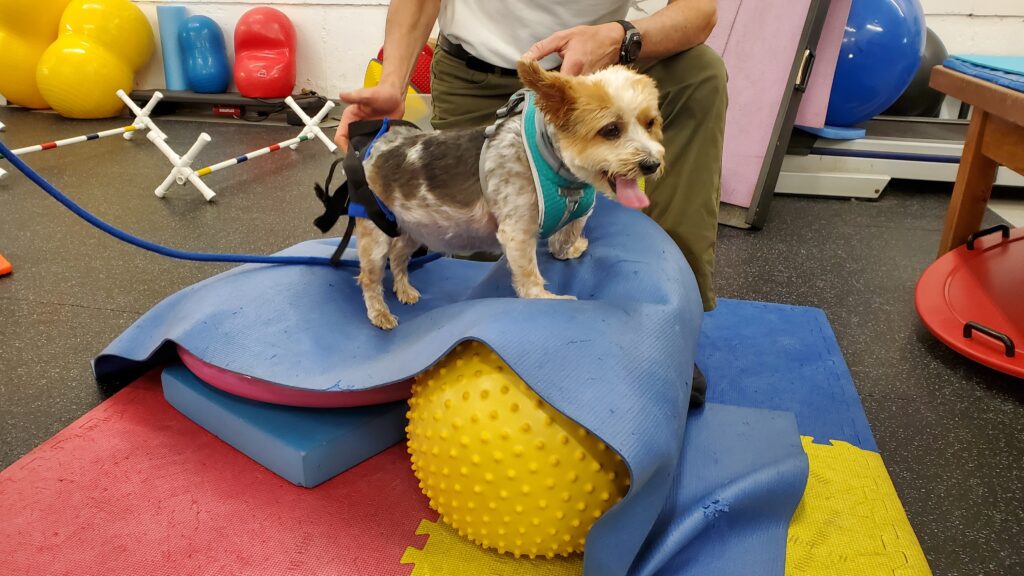 Once an exercise program is developed for your pet, we provide you with comprehensive training for continued care at home. This helps your dog to achieve the best possible outcome in the shortest time.