Just as humans need physical therapy for various orthopedic and neurological conditions, so do our dogs.  Good Dog Aquatic Fitness provides skilled rehabilitative services in a dog-friendly environment. We love dogs. Our goal is to assist in a speedy recovery and to improve the overall quality of life for you and your dog. We offer hydrotherapy in our heated spa, specialized exercises in our doggy gym and canine massage to help your dog get back on his or her paws after injury or illness.

Our conditioning programs build strength and endurance and increase mobility and function, while reducing pain and inflammation. Other benefits are to maximize post-surgery recovery, improve gait and use of affected limb, while educating guardians on home care.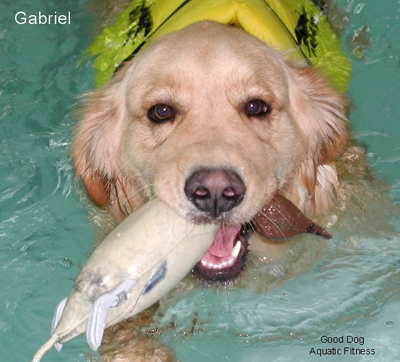 Good Dog will work with your referring veterinarian to assure the best possible outcome for your pet. To find out more, please explore our site by clicking on the links above.